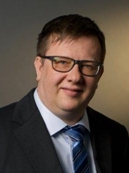 Ruediger Nebel – NIKOLAUS SORG GMBH & CO. KG
Sales Manager at SORG for Americas, he graduated in materials engineering at the University of Clausthal/Germany and joined the company Sorg in 1996
Being SORG a company specialist on the hot end of the glass industry, he has working in various positions including:
– R&D
– Engineering Department for technical layouts and commissioning
– General Manager of our Chinese subsidiary
– Manager of the electric melting department
– Sales including North and South America.
Besides a glass lover and focused on customer needs, Ruediger is happily married and his primary hobby is raising his two kids.
25.10.2017  –  "Novas Tecnologias em Fornos de Fusão: Sistemas de Boosting com Transformadores Fixos e Inovador Design de Regenerador SORG ARD"
Summary:
Boosting systems have become an important and widespread part of the melting technology. They provide efficiency, flexibility and allow to influence the melting process directly, despite the fact, that electrical energy in most cases has a higher cost. They also require a decent investment for the transformers, power cables, electrodes, control and maintenance. Most commonly large 3 phase transformers are used which are connected to the medium voltage electricity supply and allow the regulation of the secondary voltage to the requirements of the melting process. These transformers need to be placed in a transformer room and the furnace electrodes are connected by means of a cable or bus bar system. This paper presents a new method using fixed transformer aggregates, where the secondary voltage is regulated by means of thyristors. The positive effects are higher flexibility in the boosting usage, much smaller transformers, easier maintenance, the possibility to place the transformers directly next to the furnace, less cabling efforts and last but not least a better efficiency due to the avoidance of long cable ways.
The regenerative furnace concept has proven its efficiency over a long time and still today it is very competitive against other concepts, such as oxy-fuel melting and full-electric melting. Therefore it is the most commonly used melting technology for soda-lime container glass production. Especially large regenerative end-fired furnaces provide highest efficiency at good environmental emission levels. Large end-fired furnaces require large regenerators and single pass regenerators have proven to be the best design in order to achieve the highest efficiency at low maintenance requirements. In practice, the large single-pass regenerators can be problematic to be build, mostly because of restrictions due to insufficient height. Especially the necessity of deep regenerator pits often entail difficulties with existing pit levels and/or the water table. The new regenerator concept of the ARD regenerator solves those problems by allowing shallower regenerator pit levels. Recent experiences on a large end-fired furnace in Mexico have also shown an improved waste gas distribution to the regenerator packing.